Working Together In Our Community

Social Security is dedicated to promoting public awareness about the programs we administer. Below are links and photographs of various projects throughout our New York Region showing how Social Security is working together in our community!
Public Affairs Specialists
If you are sponsoring an event and wish for Social Security to provide a presenter, materials or an information table, email one of our Public Affairs Specialists. We can help you free of charge!
Special Projects
Community Outreach Groups
Each of our communities has unique and special needs. A group of dedicated volunteers continues to reach out to our local community-based organizations. If your community-based organization would like more information on Social Security and the programs we administer, the following Social Security staff members will work with you to arrange an informative presentation or information table, free of charge:
The 411 on Social Security 4 Teens
A partnership between Social Security and over 30 New York City high school students participating in Exploring, The 411 on Social Security 4 Teens shows today's teens everything they need to know about Social Security.
Click here to Get the Scoop on Social Security 4 Teens!
For more information on this special initiative, email Everett Lo at everett.lo@ssa.gov.
See how Social Security Works Together in Our Community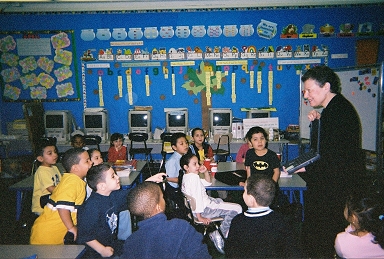 Regional Commissioner Beatrice M. Disman participating in Principal for a Day in Brooklyn, NY.


Participants from the Social Security Administration - New York Region's Exploring Post, partnership with New York City-wide high schools.
---
This community page is sponsored by the Social Security Administration's New York Regional Public Affairs Office. We're interested in what you have to say. If you have a comment about this page, or a suggestion on how we can improve it, email Everett Lo at everett.lo@ssa.gov.
---
Please send us any comments or suggestions you have about our web site.